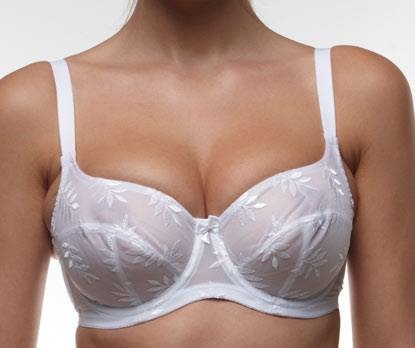 Small Cups
If your breasts spill out over the top of the cups or the sides, or even if the underwire sits on any breast tissue, the cups of the bra is too small.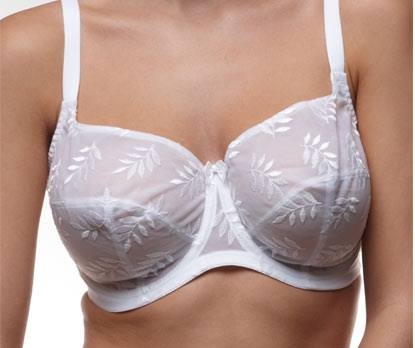 Loose Cups
If the cups are wrinkling or there is space between your bust and the cups at the top of the bra, the bra cups are too big.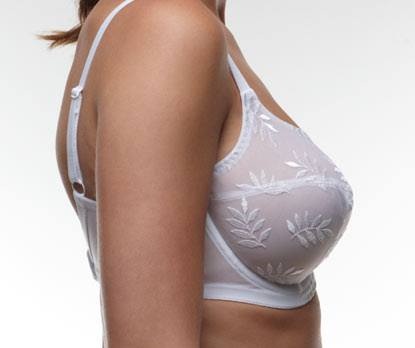 Correct-Fitting Cups
The breast should be fully encased by the cups of your bra, creating a smooth silhouette.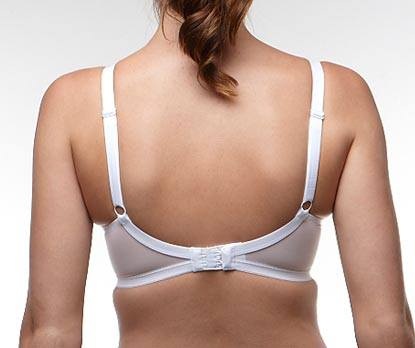 Tight Band
If your band leaves a mark or squashes your back, it is too tight.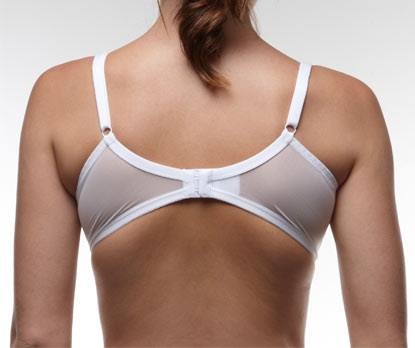 Loose Band
If you can fit more than two fingers under the band or the band is riding up, the band is too loose.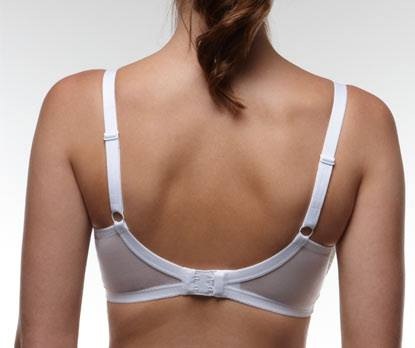 Correct-Fitting Band
The band should feel firm and supportive across your back, and you should be able to fit two fingers under the fastening at the centre of the back when fastened on the middle hooks (not the first or the last). The band should be horizontal across your body, at the same level as the front of the bra.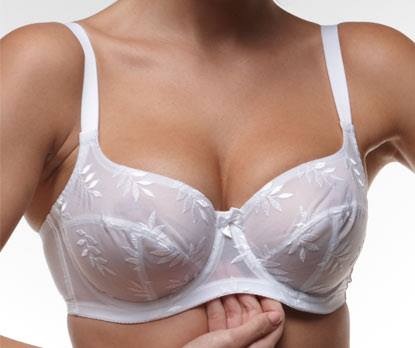 Small Cups
If the wires stand away from your body and/or the underwire digs into your underarm or sits on your breast tissue, your cup size is too small.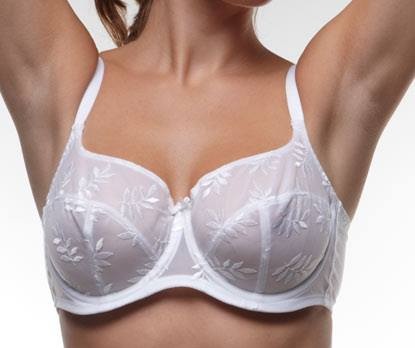 Loose Band
If the wires and cups lift away from your body when you raise your arms, your band size might be too large.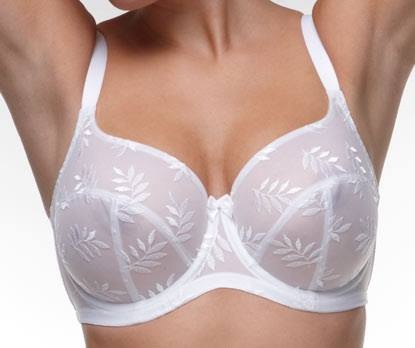 Correct-Fitting Underwire
The wires should feel comfortable, lay flat against your chest, and not dig in anywhere. When you lift your arms, your bra stays exactly in place.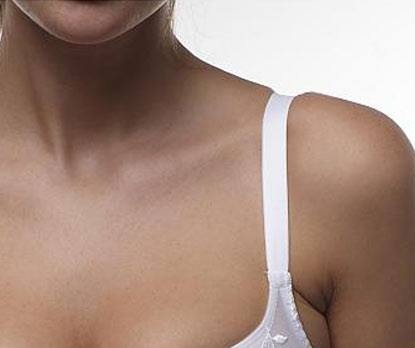 Tight Straps
If your straps dig in, leave marks on your skin, and/or are generally uncomfortable, then they are too tight. This could also be caused by improper band and/or cup size.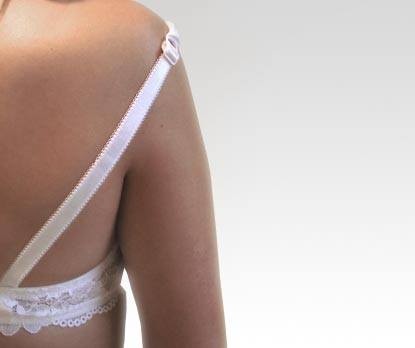 Loose Straps
If your straps fall off your shoulder when fully adjusted, or always slipping down, then they are too loose. This could also be caused by improper band and/or cup size.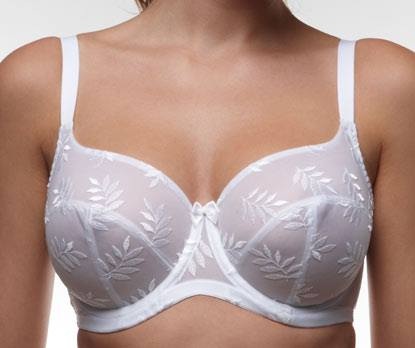 Correct-Fitting Straps
Your straps should lie flat on your shoulders, not slip down or leave marks. They are there to balance the weight of your bust, rather than provide support or uplift; this comes from the band.
Age of Bra
Age affects a bra's fit. Bras that you have worn several times and are well-cared for will be supportive and comfortable. If your bra isn't supportive or comfortable after a few washes and wears, you are probably wearing the wrong size.
Be honest – how long have you had this bra? Constant washing and wearing can distort the shape and support of a bra. You may be wearing the correct size, but you need to update your bra.
Either way please contact us, we can help!
www.brassiereboutique.ca