Get the right fit by measuring using a soft measuring tape. This is the best way to get an accurate measurement.
When taking measurements below, wrap the soft measuring tape around your body, make sure that the tape is laying flat against your body. The tape also should be level and not twisted.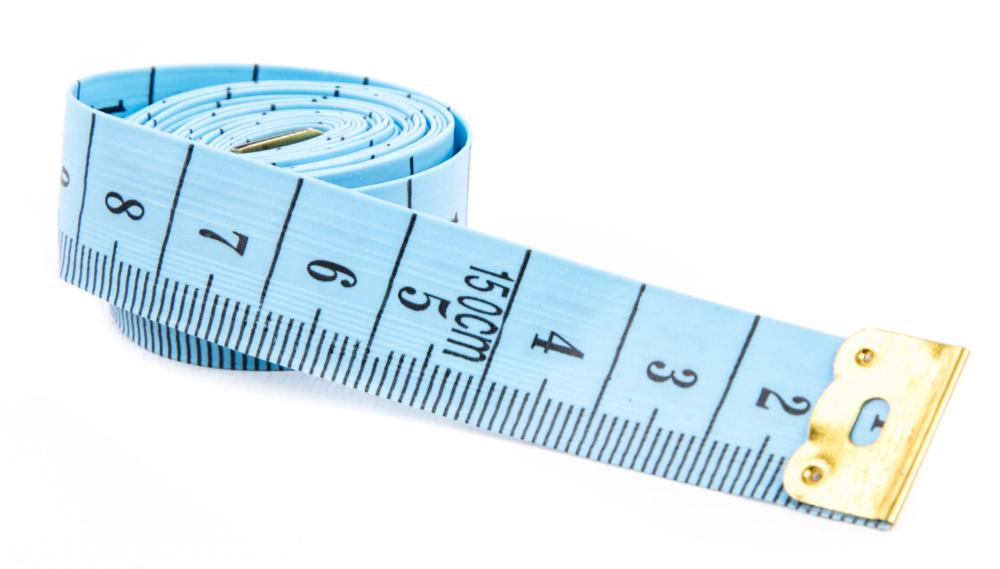 Remove your bra and take following measurements bare breasted.
Measure your rib cage by measuring underneath your breasts. Overlap the soft tape together with the higher number on top. Do not pull the tape too tight, but it does need to be snug. Record as Measurement A.
Measure your bust by measuring at the fullest part of your breasts. Often this measurement is right across the nipple, but everyone is different. You could be fullest just above or below the nipple. Do not pull tape tight. You want the tape lying comfortably around you. Record as Measurement B.
Put on cami with a built in bra or something similar with little support.
Measure your bust again. Record as Measurement C.
To find your cup size:
Take Measurement B and add Measurement C, then divide by 2.
Take new number and minus Measurement A. Round this number UP to the nearest inch.
This is the difference in inches to determine your cup size by using chart below.
To find your band size:
Take Measurement A and round according to the suggested examples. This measurement needs to rounded to the nearest available band size. Band sizes are available in even numbers only (28, 30, 32, 34, 36, etc.).
Suggested Examples:
If you measured 34 3/4″, round down to 34″.
If you measured 35″, round up to 36″.
If you measured 36 1/4″, round down to 36″.
If you measured 36 1/2″, round down to 36″.
If you measured 36 3/4″, round down to 36″.
Any questions? Please feel free to email erin@www.brassiereboutique.ca
Visit our Proper Fit page for more tips on sizing.